The Might of Angkor
When you go to Cambodia the temples of Angkor Wat and city of Angkor Thom are definite must see, but we encourage you to explore other temples that are further away from Siem Reap. These are normally more secluded and will have less visitors – some not only famous Ta Phrom which featured in 2001 Toomb Raider movie are partially taken over by the jungle
Angkor Wat – UNESCO World Heritage
Worldwide heritage area of Angkor (read more at UNESCO website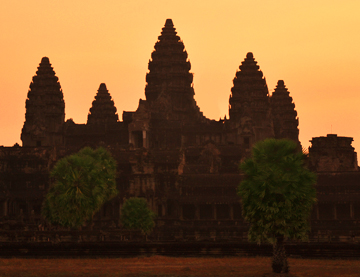 http://whc.unesco.org/en/list/668) is very popular what comes with a disadvantage of these places being quite crowded. To escape the crowds there we recommend visiting these early in the morning and during lunchtime. Angkor Wat – the largest temple in the world – definitely worth seeing at sunset and sunrise will unfortunately packed. Whatever you decide to do in Cambodia Angkor Wat will be on your way at some point so make at least a short stop there as there are very few comparable complexes in the world.
Cambodia off the beaten track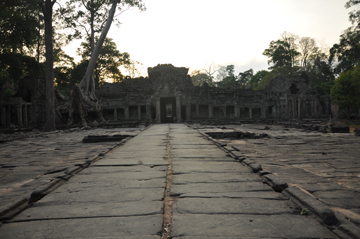 When you travel to Cambodia we recommend to go further east of Sierm Reap to temples like Beng Mealea and even further to former capitol of Khmer Empire – Koh Ker. These places are outside of the Khmer heritage preservation area, but are comparably beautiful and give the taste of discovery as you will be often walking through temples covered by the jungle with few people around.
Sea of Green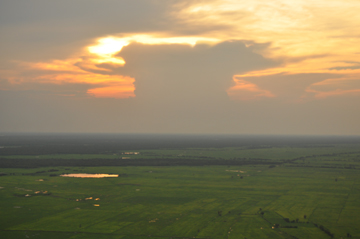 But Cambodia is not only about the temples. Its countryside although underdeveloped offers some amazing feel of being truly away from civilization. Cambodia's vast green rice fields and untouched nature will bring sense of tranquillity to every visitor. Do not wonder around into these fields or outside of visibly usable routes elsewhere as it may not necessarily be safe.
Khmer Rouge Regime
Cambodia's turbulent history of 1970s and 80s – Khmer Rouge raise to power and the civil war following their short but massively destructive rule – left a dreadful reminder of many landmines still lying dormant in the ground. De-mining effort has significantly limited the threat in many areas but it is strongly advisable to use a guide and common sense.
Responsible travel in Cambodia
If you would like to learn more about Khmer Rouge regime visit Landmine Museum founded by Mr. Aki Ra who was himself involved in the fighting and started one of the first at that time illegal de-mining operations in the world.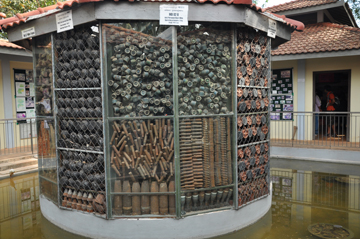 Now he runs a charity that aims at helping landmines victims and underprivileged children if you would like to support their cause you can take a guided history tours for your party with support of the Aki Ra's charity.
Great Khmer people
People of Cambodia are friendly and welcoming. The history of it's finest times when Khmer people ruled most of the Southeast Asia are still vivid in their culture and can be seen with your own eyes in beautiful scenery of Cambodian jungle. Cambodia is also great place to support responsible travel. As the country is still in dire straights economically it does care a great deal about tourism business. Make sure that you make conscious decisions while you are there so your visit could have a positive impact on the lives of the local people. You can refer to our Travel Tips section for more information on how to travel responsibly.