Three Week Escapade
When you have three weeks or more your holiday options expand a great deal. It is enough time to visit few spots in Thailand, Cambodia and Malaysia or focus your visit on one of these countries whichever you prefer.
Southern routes away from the crowds
Why not start off in Kuala Lumpur and travel north to the Thai Border which you will cross by boat. You will find yourself on Tarutao archipelago a set of 51 islands with only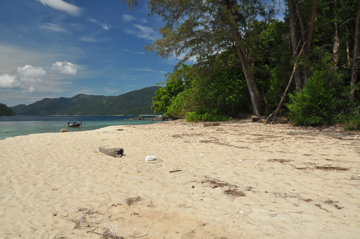 one allowed for commercial development and the largest one having only few government owned resorts create perfect environment to relax and get away from your busy everyday life. The time runs differently here. The beaches are powder white and the coral grows beautifully close to the shore. The archipelago is full of attractions the nature has to offer. There is plenty of snorkelling spots and you can do an open water diving course with reputable dive shop. While most accommodation is available at Koh Lipe but do not forget to visit Koh Tarutao before you head on with your journey.
Island Hopping and more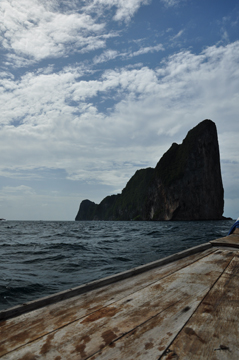 You can take a speedboat from Koh Lipe that will take you as far as Koh Phi Phi making several stops on the way or get to the shore and hop onto a plane that will take you either far north or to even more secluded part of Thai Andaman coast – Surin Islands and neighbouring Khao Sok National Park.
Explore the North of Thailand
Another option is to go straight north and after spending some quality time there head down towards Bangkok potentially by a night train to continue from there. The North of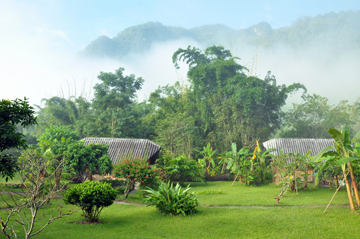 Thailand offers many amazing spots you can explore this region from. An easy choice is to stay in Chiang Mai or Chiang Rai, but we recommend visiting territories further to the north. There are some great national parks there in the mountains full of amazing caves and waterfalls, walking and cycling paths and an opportunity to do elephant trekking or rafting.
Bangkok – the pearl of the Southeast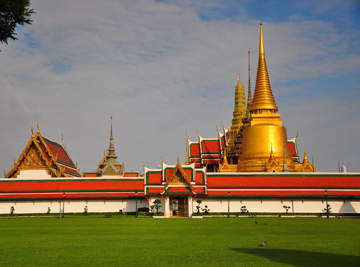 Bangkok the capitol of Thailand is a very lively city. You decide if you want to wander there or just use it as a transfer hub in your journey. From Bangkok you can head on to the Gulf of Thailand, catch a flight to try Borneo's finest treasure the Island of Sipadan where you can observe amazing abundance of marine life.
Treasures of ancient Khmer Empire
Cambodia is also easily accessible from Bangkok. You can catch a direct flight to Siem Reap which is usually rather pricy for the distance in the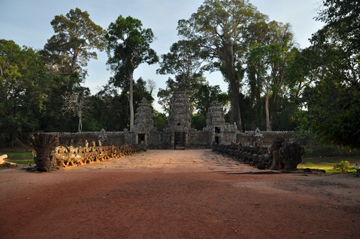 region or travel there by train and road. Cambodia especially when you chose Siem Reap as your starting point is definitely worth committing at least five days. Do not expect much luxury off the beaten track, but you can enjoy some amazing ancient ruins, serene landscapes and the friendly Khmer people going about their daily lives. We recommend to take few days to take a trip towards Koh Ker – former capitol of Khmer empire.
You can find some interesting spots to visit close to the north of Koh Ker like the village where infamous leader of Khmer Rouge regime had lived and died if you are into Cambodia's history. Cambodian food is milder but based on similar fresh ingredients like Thai food is something you will enjoy daily during your travel through this country.
Plenty of time to recharge your batteries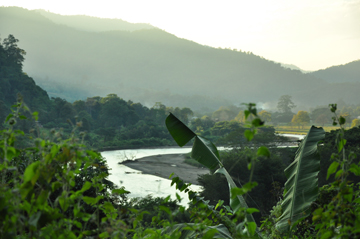 Three weeks time in your pocket should allow you take it easy where you want and compromise less when it comes to number of places you can visit. If you want to chill in one place we have some interesting propositions for you as well. If you are a very serious traveller it is even better to commit more than three weeks in Southeast Asia. A month or more can be easily filled with amazing holiday experiences.