Week Long Tropical Break
If you dream of escaping the hustle and bustle of your daily lives and are too busy to take time off for mote than a couple days you probably never thought of using this short time to go as far as Thailand or Cambodia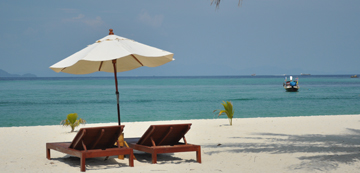 think again! Going for a tropical break even for a week can be perfect way to relax and recharge your batteries if you plan ahead. Sunshine all day long, a beach covered with white powder coral sand some local island hopping, snorkelling or maybe a diving course can all be yours for a week.
Tropical holidays in one week made possible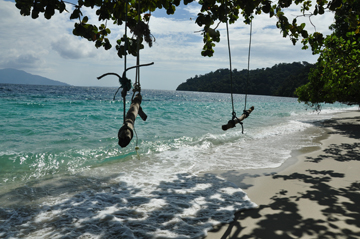 Do you think it is too much to fit within a week? Contact us and we will help with advice on how to organize this short break and enjoy it in a way you never thought possible.
See some ideas that may help to "bend the time" a bit to maximize your holiday experience.
Tips how to maximize your holiday time
Take 5 days off work – Monday to Friday. This way you will get effective 9 days off when you include weekends for the price of 5 or less if you combine it with bank holidays.
Fly direct. Indirect flights which are often cheaper take longer which is an obvious fact. But with a long haul flight and little time off you want to consider extra fatigue due to airport transfer and the wait when you do not fly direct. It is worth to consider paying a little extra to enjoy more of your holidays when you are actually on it.
Fly at night. For those weary of flying please consider that the air traffic is lower at night so with advanced air guiding systems it may be actually safer to take a night flight. You can take an evening flight on Friday after work which should take you to your destination for Saturday morning. Remember that Southeast Asia is from 6 to 7 hours ahead so flying at night on your return flight should save you some time and help avoid jetlag if you sleep during the flight.
Plan ahead. Plan your trip well in advance. It is not a good idea to wait until the last minute when you have so limited time for your holidays. Escape the Crowds team can help you organize your short break on tropical island, in the jungle or elsewhere and guide you through preparation process.
When you follow above tips you may be able to spend even 9 full days in Asia taking no more than 5 days off – that's if you want to go extreme and go straight to work when you come back. If you want to take it easy you can have 8 days in Asia and be back on Sunday morning which will give you a day to readjust before going back to work.