The place well known for its friendly people and the beauty of it's landscape across the country. You can explore mystic North of the country where Buddhist culture is most evident. Beautiful mountains of the North hide many treasure locations that will astound you.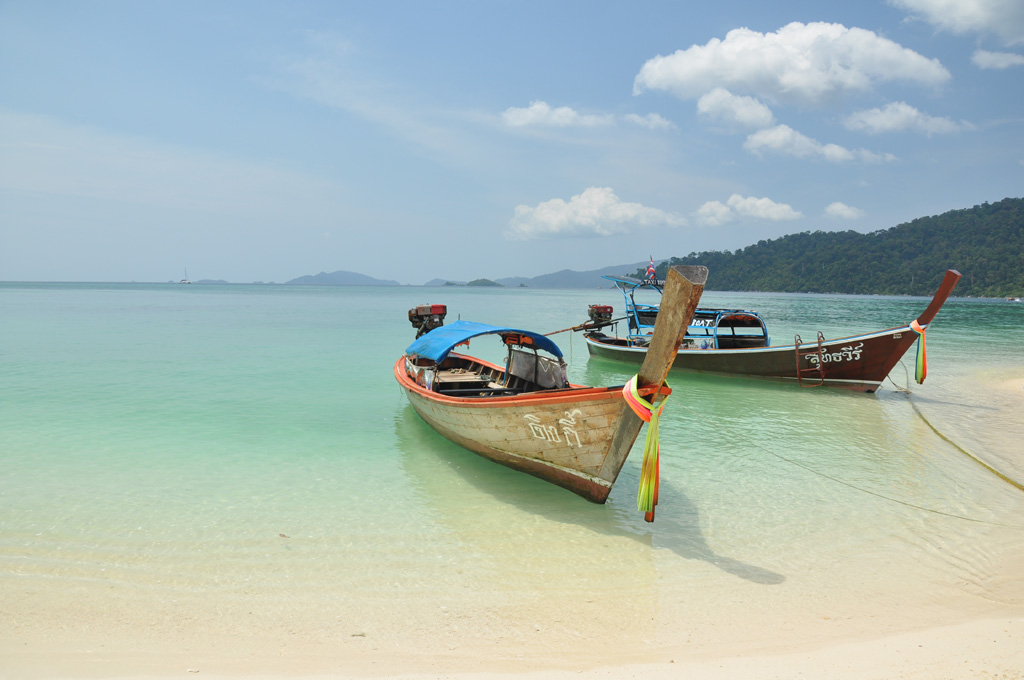 Beautiful secluded valleys house some of the most breathtaking locations that will allow you to fall asleep to the sounds of the jungle and wake up in the freshness of mountain dew. Come meditate in temples on top of hills amidst beautiful national parks or explore beautiful architecture of old towns of Chiang Mai and Chiang Rai with it's beautiful temples and pagodas full of Buddhist monks that spiritual aura rare to find in western civilization.
Discover pristine nature of Thailand
Thailand houses some amazing natural reservoirs like Khao Sok National Park which includes vast lake surrounded by magnificent limestone cliffs and the oldest forest in the world. We can take you even to the deepest corners of the lake where you will live in the floating village and can come across such rarities as wild elephants, buffalos, gibbons and can have your "into the jungle" adventure under an eye of an experienced guide or alone if you dear to. It is also top spot for those who love fishing. The fish is in abundance there and a three foot catches are quite common.
Perfect beach holidays
Thailand is well known for it's beaches and paradise islands many of which even though still offer beautiful scenery are overrun with tourists. You can visit the landmark of Koh Phi Phi with it's beach parties and get into a craze of a Full Moon Party on Koh Phangan if you wish to but you can also still find a real paradise island experience like in Tarutao Archipelago in the South of Thailand.
Island hopping off the beaten track
The archipelago includes 51 islands and only one small island Koh Lipe was allowed commercial development. Koh lipe is a so small that it's inhabitants do not need cars. You can walk from one furthest corner of the island to another in about half an hour. Main attraction of Koh Lipe is local island hopping you can do daily to find the beach you can claim your own even for a while. With plenty uninhabited islands it is easy to find a private cove or empty half a mile long beach half an hour to an hour away by long-tail boat. On the way you are absolutely free to make stopovers for snorkelling or diving in one of the most unspoiled coral reefs in Thailand. It's location away from the main tourist routs and restrictive development policy allowed Koh Lipe area to maintain pristine reef with abundance of marine life. There are many fish breeding grounds here and you can spot the dolphins deeper into the see some times of the year.